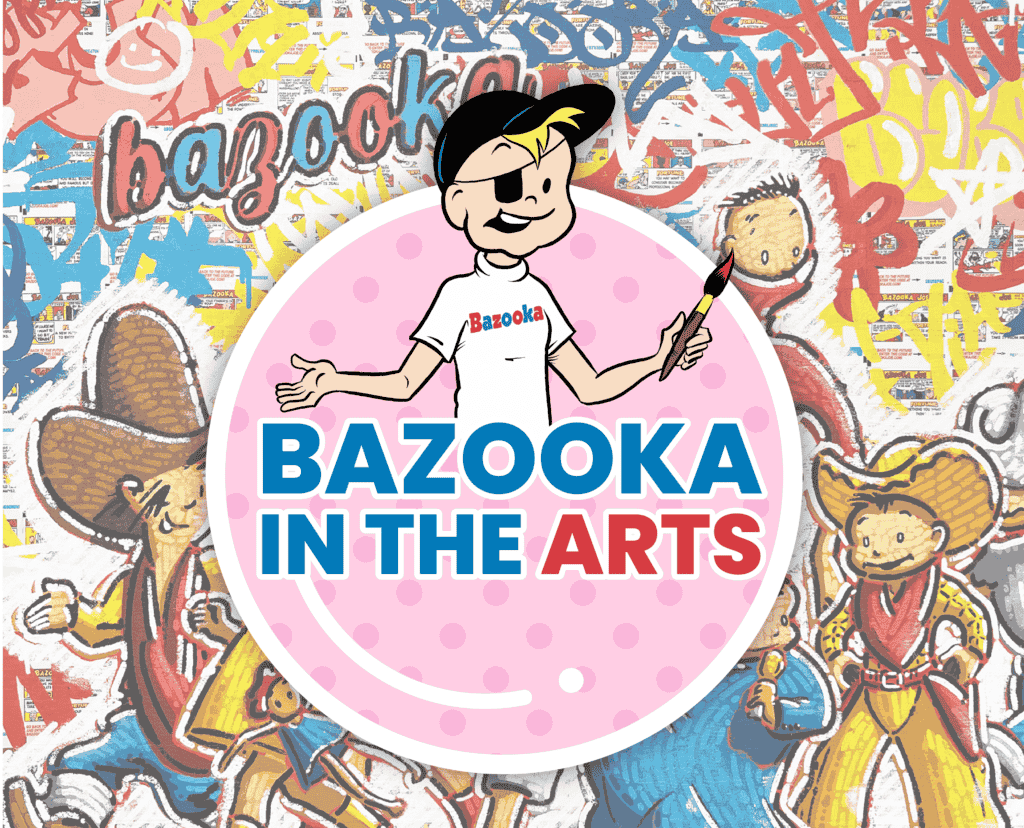 Bazooka In The Arts
For over 75 years, Bazooka Bubble Gum has been a pop culture icon, inspiring artists and creators from all walks of life, and across countless mediums! This year, we've asked 4 inspiring artists to channel their fond memories of the brand to create their own masterpieces!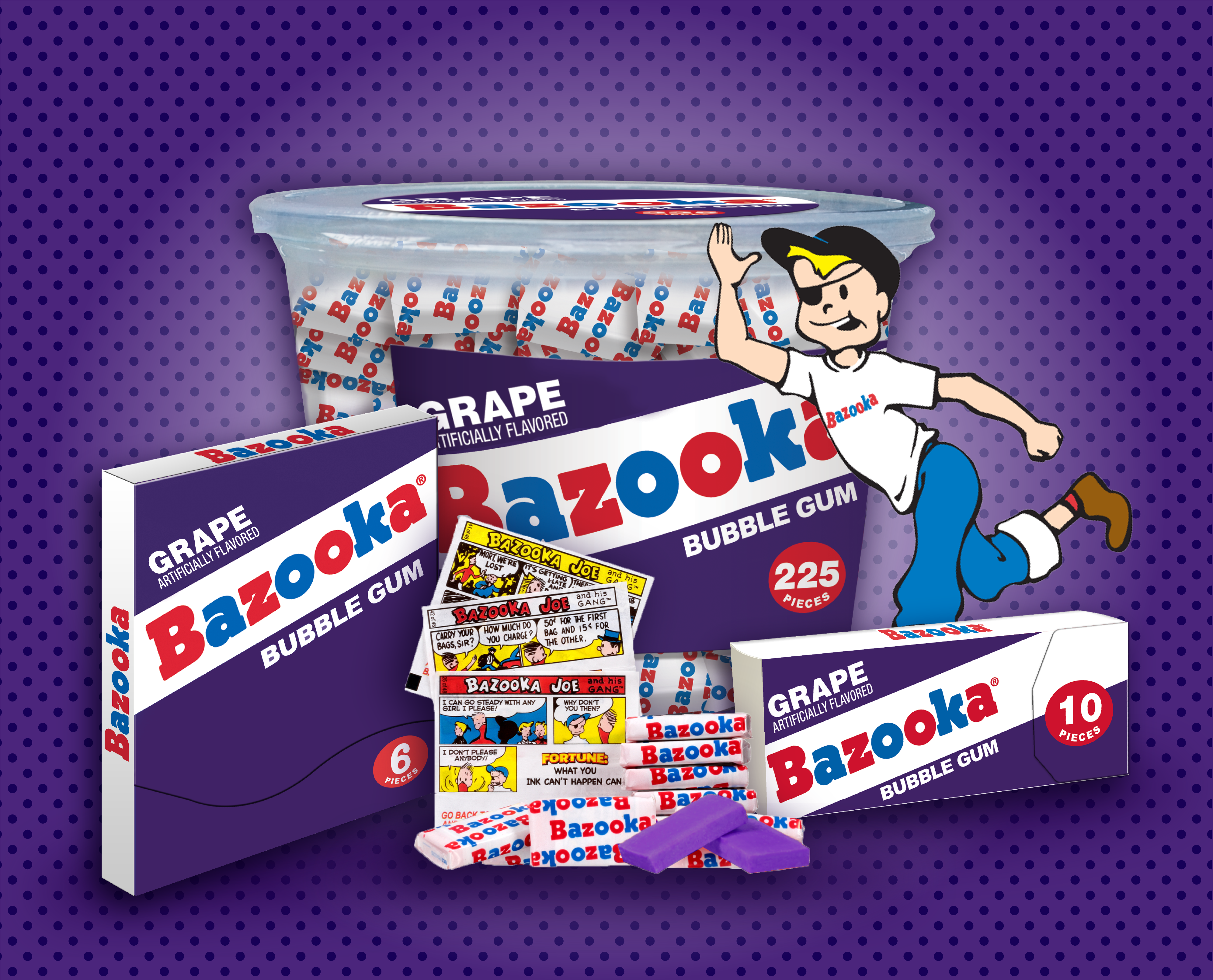 Grape Flavor is BACK!
Delicious grape flavored Bazooka bubble gum is bursting back into the spotlight in a variety of pack sizes! And just like the original, you'll find a classic comic with every piece of bubble gum.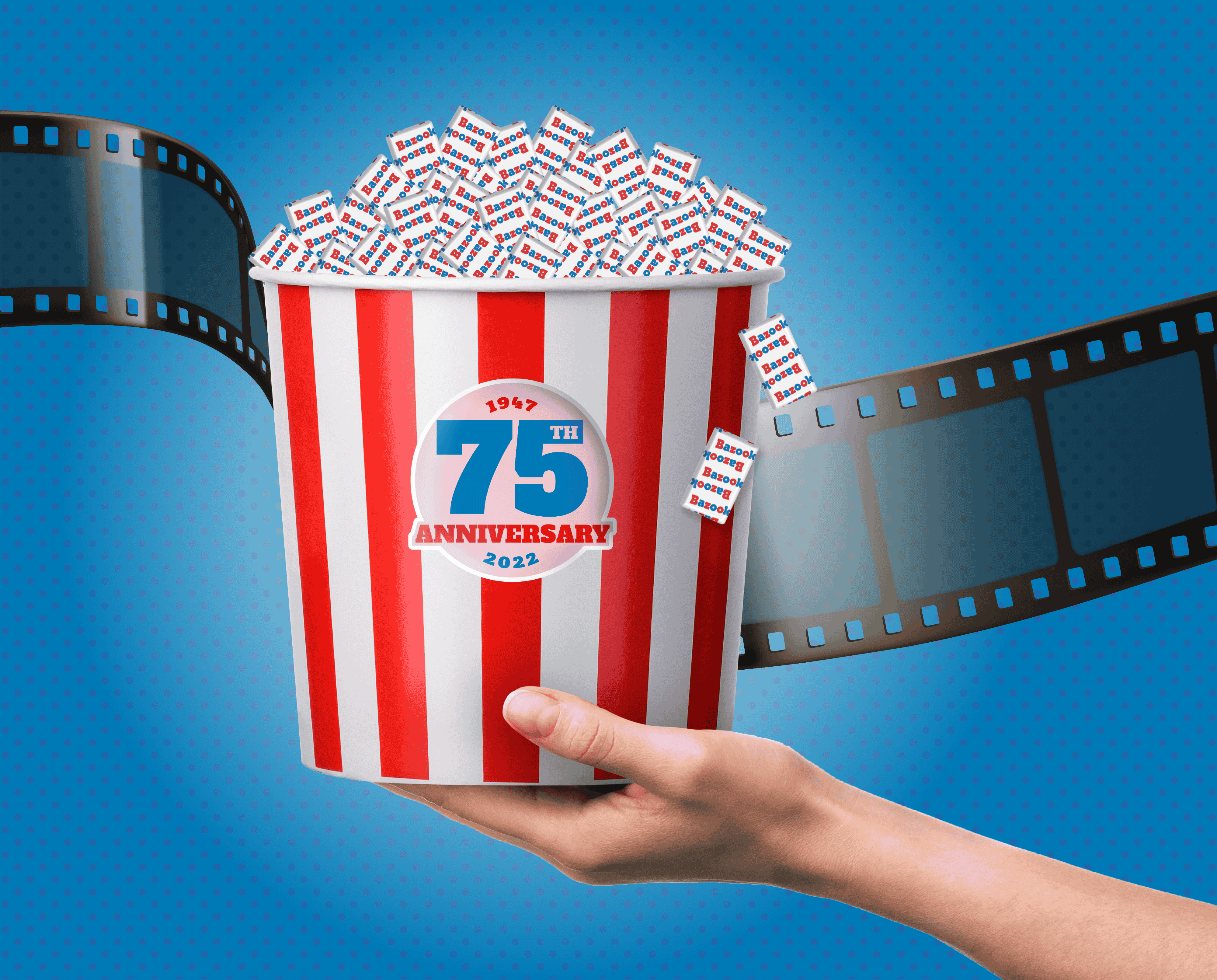 75 Years of Stories
The 75th Anniversary Documentary explores our meaningful heritage, cultural relevance, and highlights the personal stories of individuals that Bazooka has inspired. Enjoy this nostalgic dive into our Bubble Gum's classic legacy!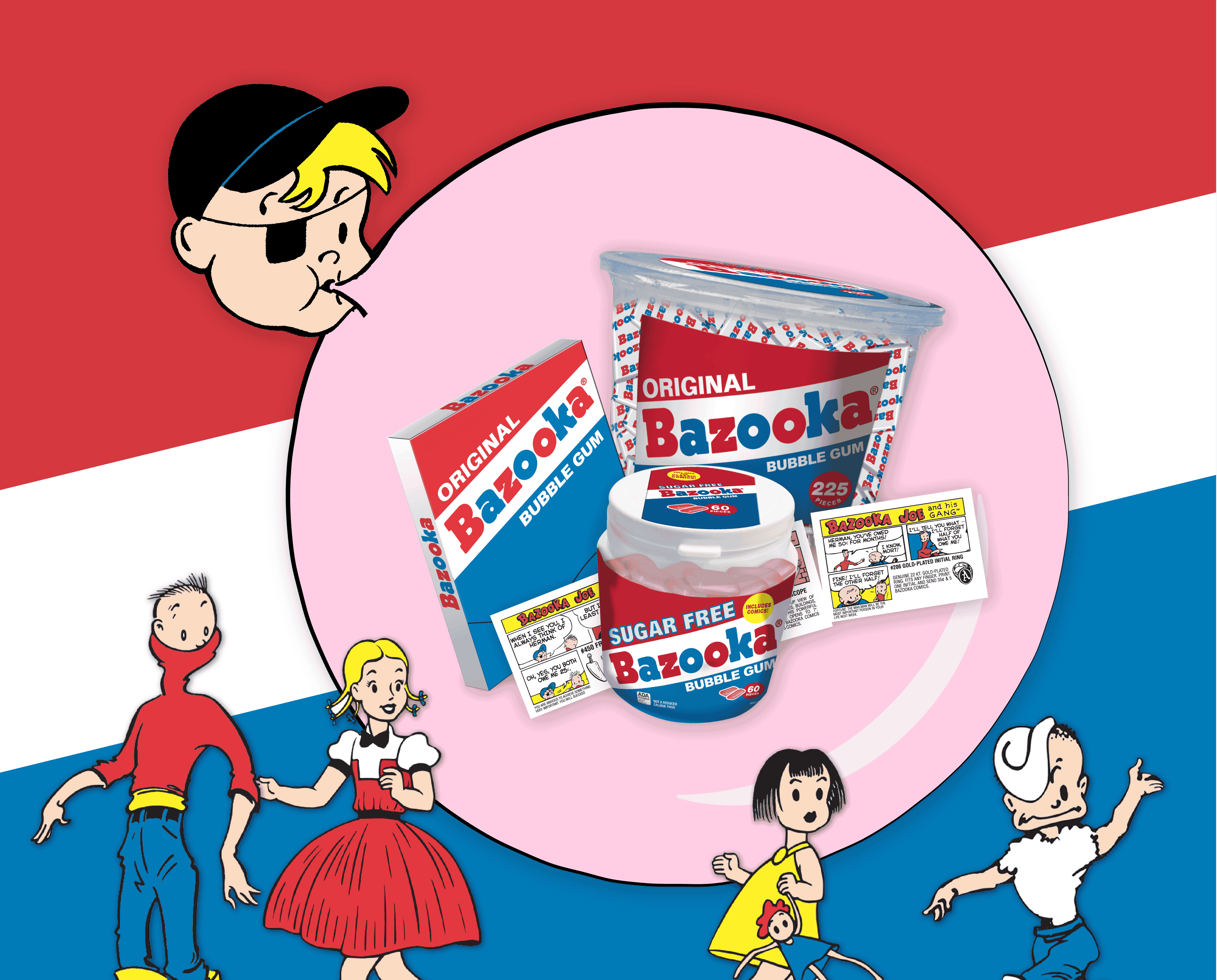 The Classic You Know And Love
Just as you remembered it, Bazooka Bubble Gum is a classic favorite that adds a burst of fun to every occasion. With its original bubble gum flavor and eye-catching red, white, and blue colors, this sweet treat is always a crowd-pleaser. So, unwrap a piece to discover original Bazooka Joe comics, and share the sweet with family and friends.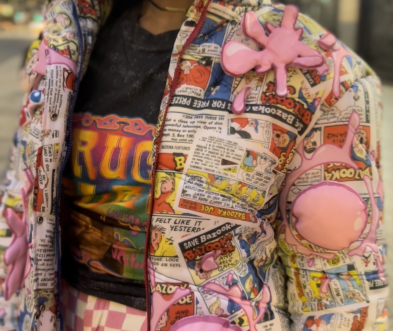 Signature Puffer Jacket
Artists, BruceGlen combine their passion for fashion and all the elements of Bazooka that they have loved since childhood to create a signature Bazooka Puffer Jacket. The comics and bubbles served as inspiration and synced perfectly with the BruceGlen brand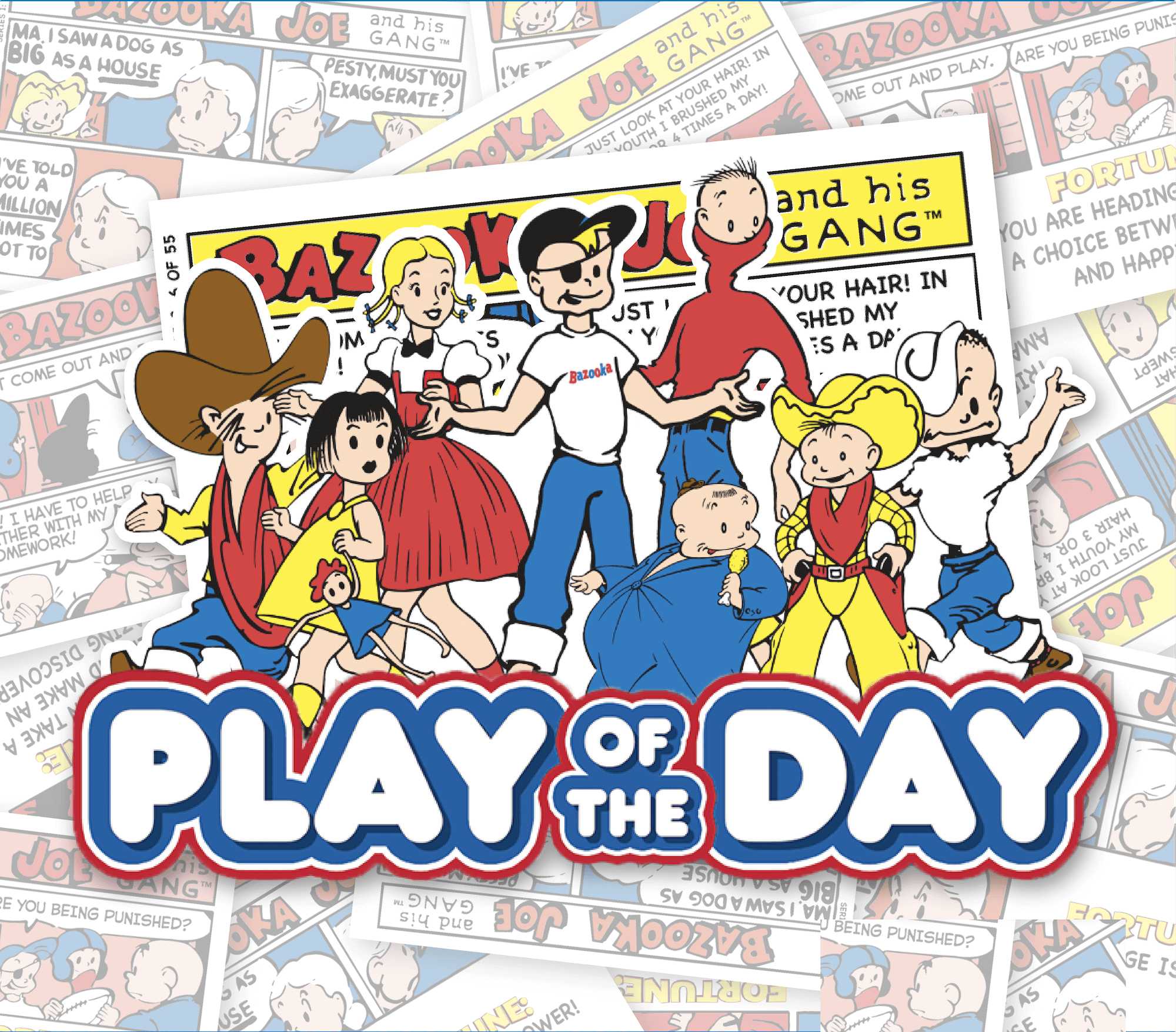 Don't Miss Today's Play Of The Day
Each piece of Bazooka Bubble Gum comes with a Comic, and every comic has a special code. Enter your code into the Play of the Day page to unlock today's Bazooka content!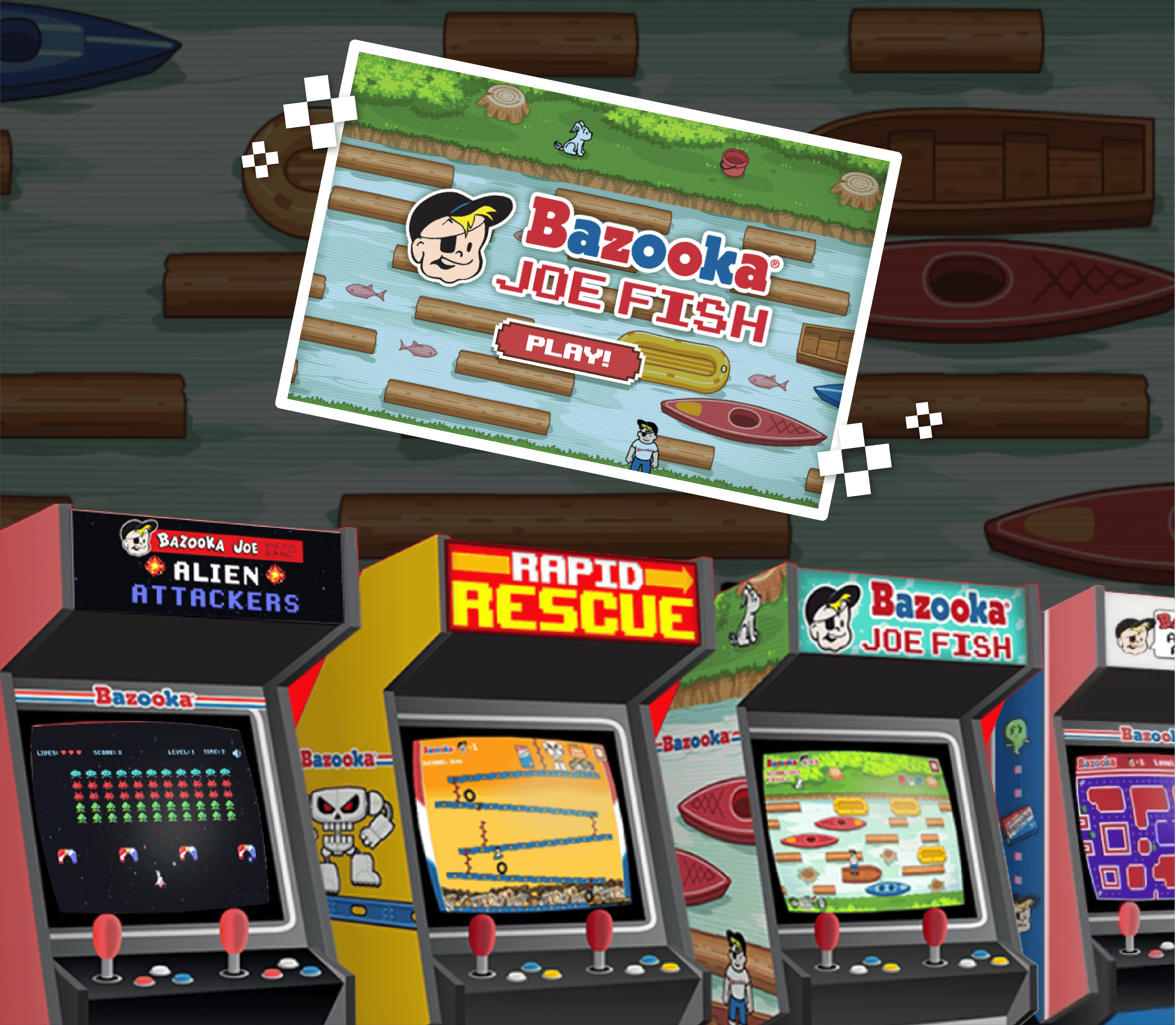 The Retro Arcade Corner!
Head to our Bazooka Retro Arcade to test your hand at some nostalgic gaming.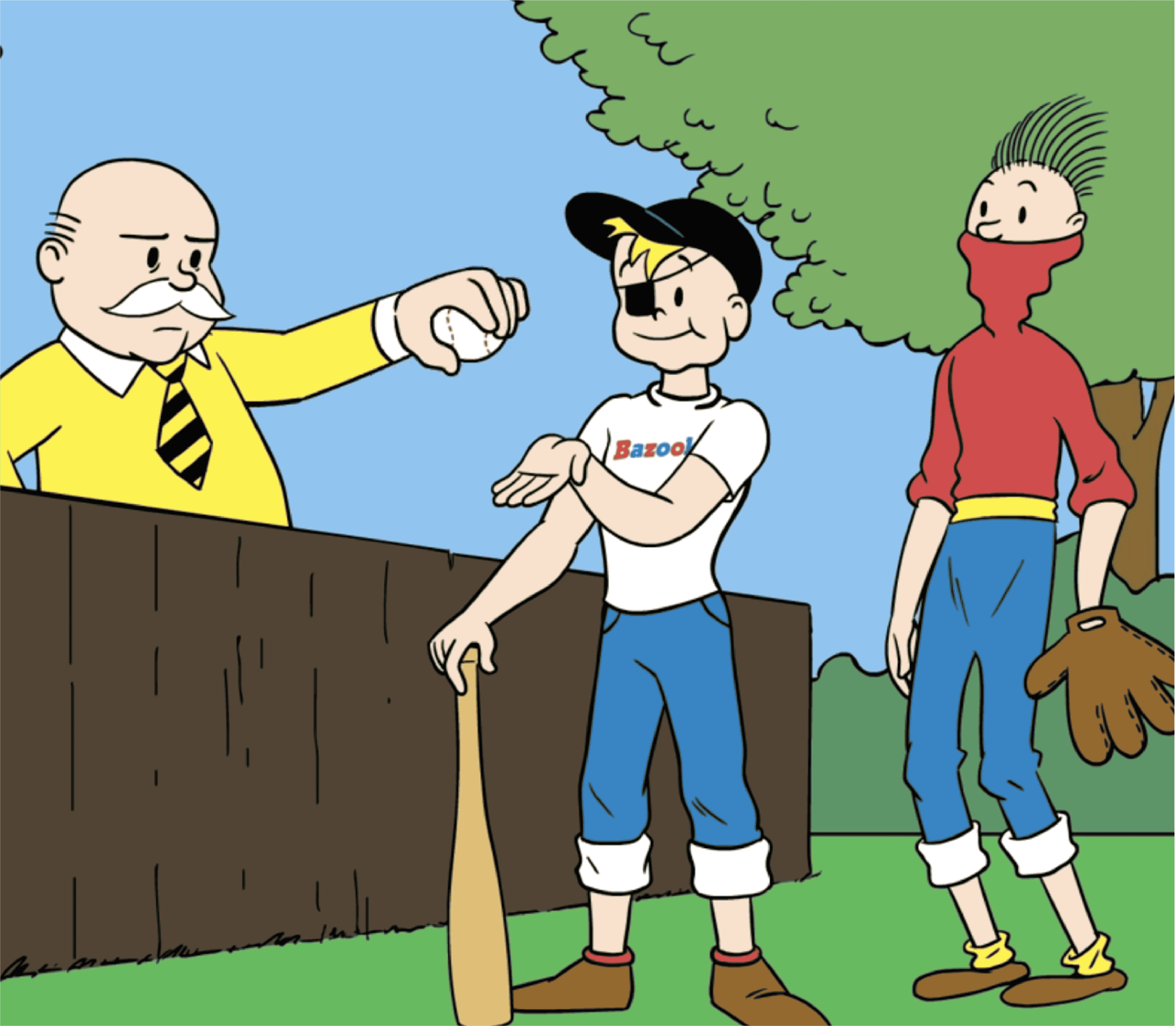 Classic Video Content
Reconnect with Bazooka Joe and the Gang through video! With a range of engaging content including documentary snippets, animated comics, ads, and more, the Bazooka Video Library is packed with classic entertainment.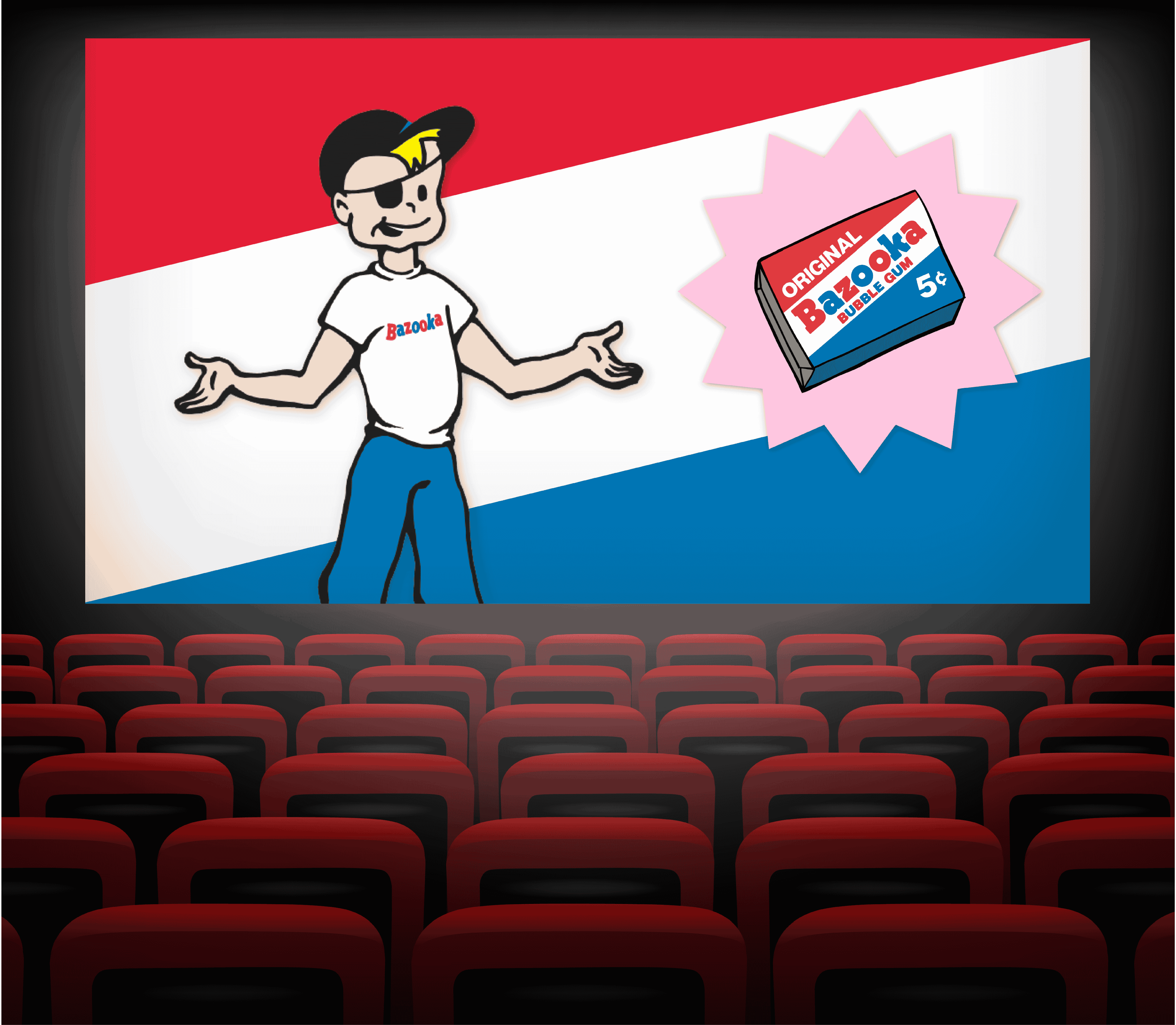 75th Anniversary Documentary
Whether it's the flavor, the comic, or the characters, everyone has a story about Bazooka. The 75th Anniversary Documentary celebrates the meaningful heritage, the cultural relevance, and the personal stories behind Bazooka's legacy!
Click the video below to check out our 75th Anniversary documentary